Garritan Jazz & Big Band 3
21 Gennaio 2022

Garritan World Instruments
21 Gennaio 2022
Descrizione
UN'ORCHESTRA A PORTATA DI MANO
Garritan Personal Orchestra ti permette di avere a disposizione un'orchestra completa – archi, ottoni, legni, percussioni, pianoforti e altro ancora.
La versione 5 rappresenta un aggiornamento importante: ora puoi scegliere tra più di 500 strumenti.
La libreria comprende anche una grande varietà di articolazioni e tecniche strumentali specifiche, riverberi, ambienti sonori e campionamenti delle risonanze armoniche degli strumenti…tutto progettato per garantire produzioni musicali di incredibile realismo e autenticità.
Demo:

OLTRE 500 PATCHES TRA CUI SCEGLIERE
• BRASS INSTRUMENTS
TRUMPETS
Solo piccolo trumpet, Three first trumpet players, First trumpet solo, Three second trumpet players, Second trumpet solo, Solo and three trumpet players with straight mute, Two trumpet overlays, Three SAM trumpet players, SAM trumpet section, SAM trumpet solo, SAM solo piccolo trumpet
TROMBONES
First bass trombone solo, Second bass trombone solo, SAM bass trombone solo, Three SAM trombone players, SAM trombone section, SAM trombone solo, Two trombone overlays, Three trombone players, Trombone solo, Solo and three trombone players with mute
FRENCH HORNS
Three first French horn players, First French horn solo, Three second French horn players, Second French horn solo, Three French horn overlays, Solo and three French horn players with mute, Three SAM French horn players, SAM French horn section, SAM French horn solo
TUBAS
Contratuba solo, SAM tuba solo, First tuba solo, Second tuba solo, Two tuba overlays
• KEYBOARDS, HARPS & CHOIRS
KEYBOARDS
Celesta, Two Concert D grand pianos, Two Studio B grand pianos, Two glass armonicas, Harpsichord, Five pipe organ mixes and combinations, Nine individual pipe organ stops, Custom pipe organ console with 74 individual stops
HARPS
Two chromatic harps, Concert grand harp, Two glissando harps, Two harp harmonics, Two pedal mode glissando harps
CHOIRS
Two soprano articulations, Soprano solo with and without vibrato, Two alto articulations, Two tenor articulations, Two bass articulations, Three boys choir articulations, Three children's choir articulations, Full choir
• PERCUSSION INSTRUMENTS
UNPITCHED
Basic orchestra percussion, Bass drum, Cymbals, Orchestral quad toms, Percussion accessories, Snares, Wind machine
PITCHED
Crotales, Glockenspiel, Handbells, Two marimbas, Three timpani, Tubular bells, Two vibraphones, Xylophone.
• STRINGED INSTRUMENTS
SOLO STRINGS
Nine violin solo techniques, Five viola solo techniques, Six cello solo techniques, Four bass solo techniques
VIOLINS
Solo Stradivari Violin, Solo Gagliano Violin, Solo Guarneri Violin, 9 Violins for Ensembles, 1st Violin Section (12 Players), 2nd Violin Section (10 Players)
VIOLAS
Solo Viola, 3 Violas for Ensembles, Viola Section (10 Players)
CELLOS
Solo Gofriller Cello, Solo Montagnana Cello, Solo Pierray Cello, 9 Cellos for Ensembles, Cello Section (8 Players)
BASSES
Solo Double Bass, 3 Double Basses for Sections, Double Bass Section (7 Players)
SMALL SECTIONS
Six first 3-violin group techniques, Five second 3-violin group techniques, Seven 6-violin group techniques, Three 4-viola group techniques, Three 3-cello group techniques, Three 2-bass group techniques
SECTION STRINGS
Two violin sections sustaining bow strokes (10 violins and 22 violins), Eight first violin section short bow strokes, Eight second violin section short bow strokes, Eleven first violin section additional techniques (col legno, harmonics, pizzicato), Nine second violin section additional techniques (col legno, harmonics, pizzicato), Viola section sustaining bow strokes, Five viola section short bow strokes, Eight viola section additional techniques (col legno, harmonics, pizzicato), Cello section sustaining bow strokes, Seven cello section short bow strokes, Ten cello section additional techniques (col legno, harmonics, pizzicato), Bass section sustaining bow strokes, Three bass section short bow strokes, Four bass section additional techniques (col legno, pizzicato), Five full strings, Six strings section effects.
• WOODWIND INSTRUMENTS
FLUTES
Solo Flute, 3 Flutes for Ensembles, Piccolo, Alto Flute, Bass Flute
CLARINETS
Solo Bb Clarinet, 3 Clarinets for Ensembles, Eb Clarinet, Bass Clarinet, 3 Bass Clarinets for Ensembles, Contrabass Clarinet
DOUBLE REEDS
Solo Oboe (Two Soloists), 3 Oboes for Ensembles, English Horn (Two Soloists), Solo Bassoon (Two Soloists), 3 Bassoons for Ensembles), Contrabassoon (Two Soloists)

REQUISITI DI SISTEMA:
WINDOWS®
Microsoft Windows 7 o successivo. Interfaccia audio compatibile ASIO™ o DirectSound.
MACINTOSH®
Mac OS X 10.8 o successivo.
---
HARDWARE
Processore Multi-core raccomandato.
4GB RAM minimo.
16GB di spazio su hard disk.
Hard disk dedicato a 7200 RPM raccomandato; preferibile SSD.
Connessione Internet per download, aggiornamenti e registrazione online.
---
OPZIONALE
Interfaccia MIDI se necessaria per l'utilizzo di controller MIDI. Molti controller usano connessione USB.
---
Garritan Personal Orchestra 5 è compatibile AAX, VST, AU e può essere completamente gestita tramite ARIA Player software (incluso). Non è necessario utilizzare un campionatore separato.
Brand
Brand
Garritan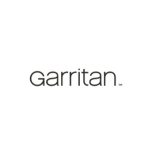 Prodotti correlati
Garritan Jazz & Big Band 3 rappresenta lo stato dell'arte degli strumenti virtuali dedicati alla riproduzione di strumenti musicali in ensamble Jazz o in Big Band. Questa libreria, vincitrice di diversi premi è la prima nel suo genere e segna un nuovo standard.

Bitwig Studio 4 può essere acquistato, a prezzo ridotto, in versione Educational: le caratteristiche del software sono identiche, i prodotti Education sono riservati a scuole, studenti, istituti, docenti, sacerdoti, ecc…

Garritan World Instruments è una nuova collezione di oltre 350 strumenti, espressivi ed esotici, provenienti da tutto il mondo. Abbiamo creato questo strumento per tramandare la ricca, bella e variegata eredità espressa attraverso la miriade di strumenti diversi presente in ogni angolo del globo.